The pillar of our success!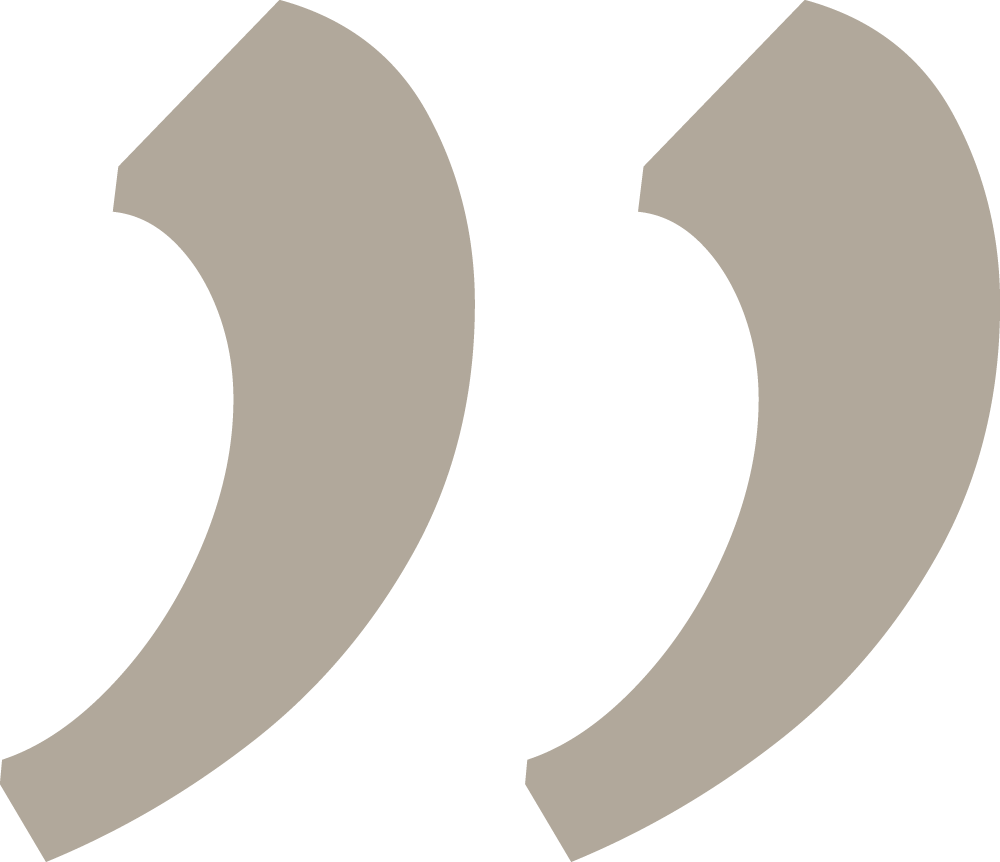 There for our guests and each other.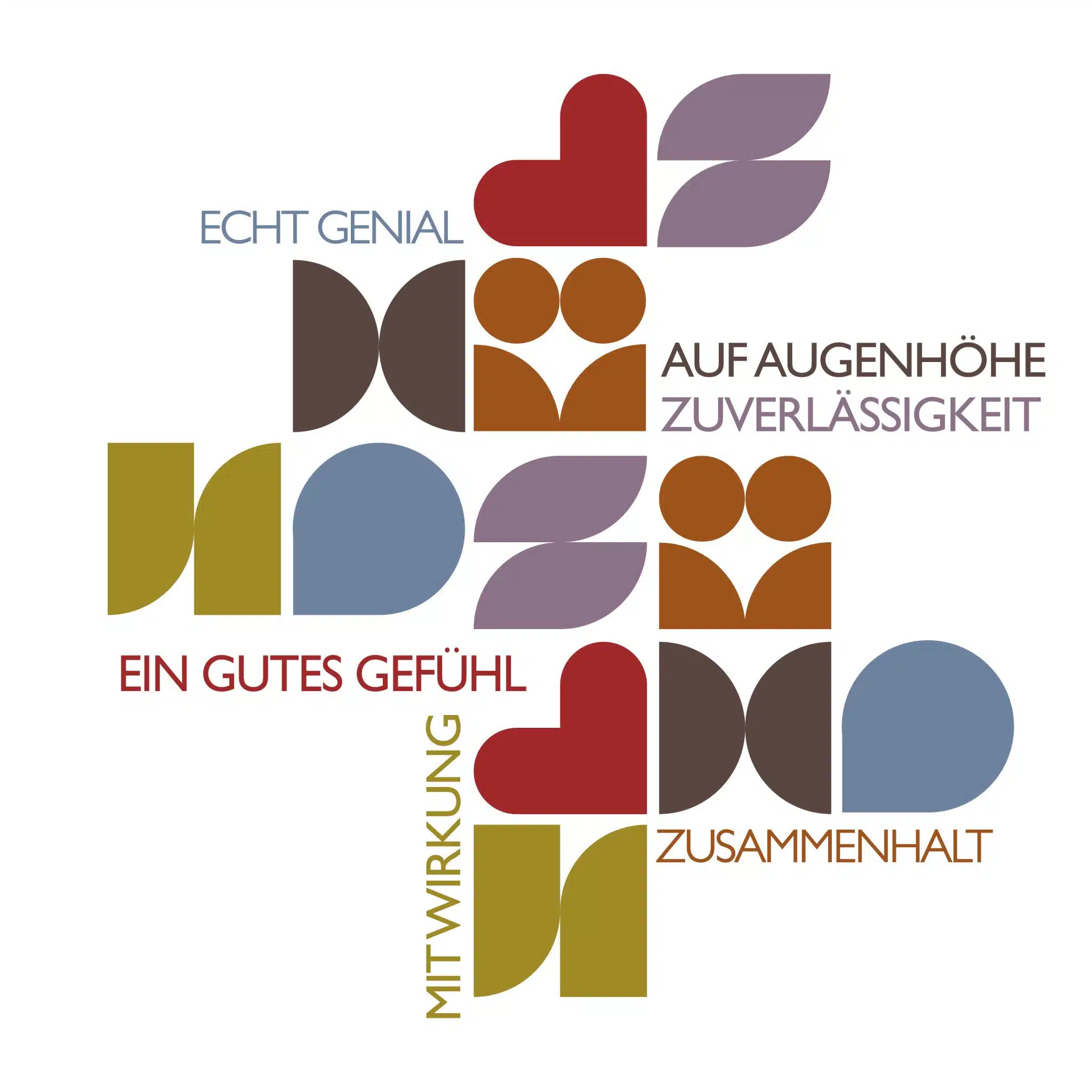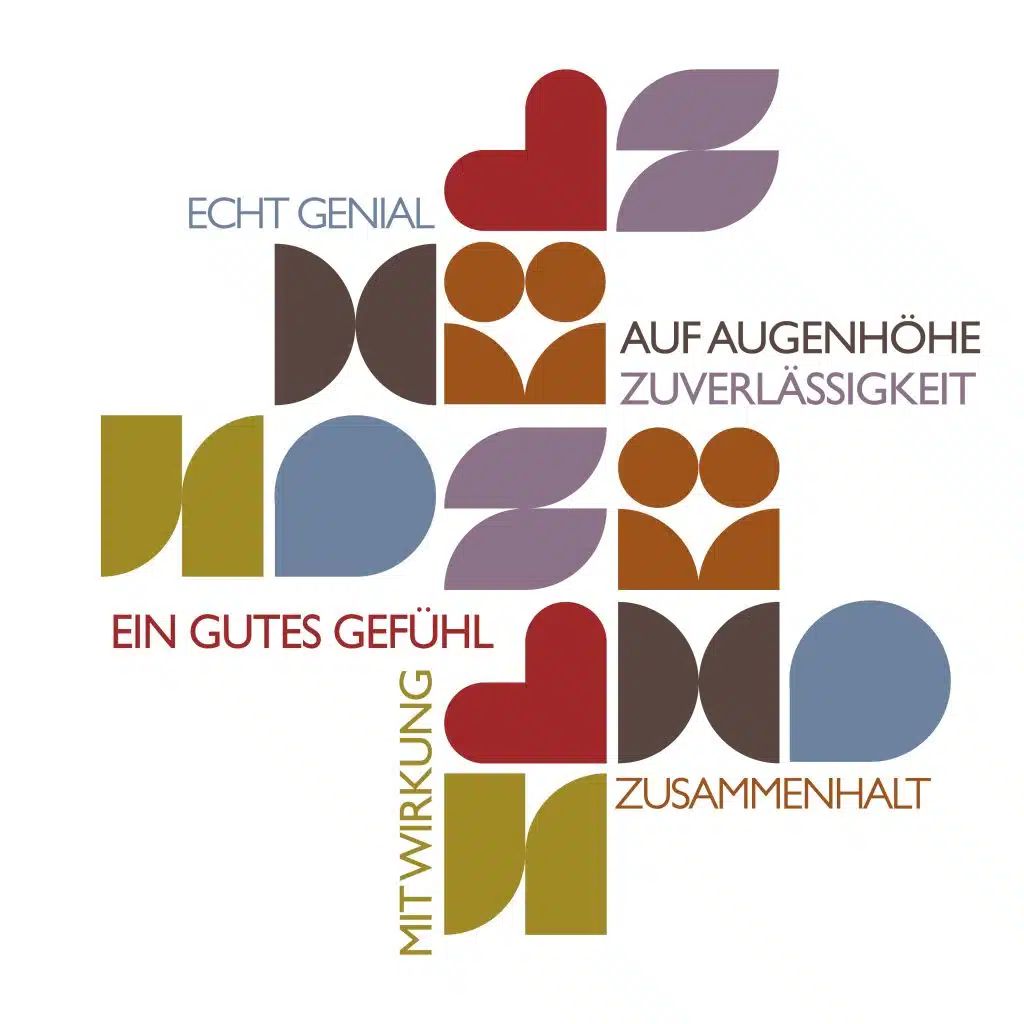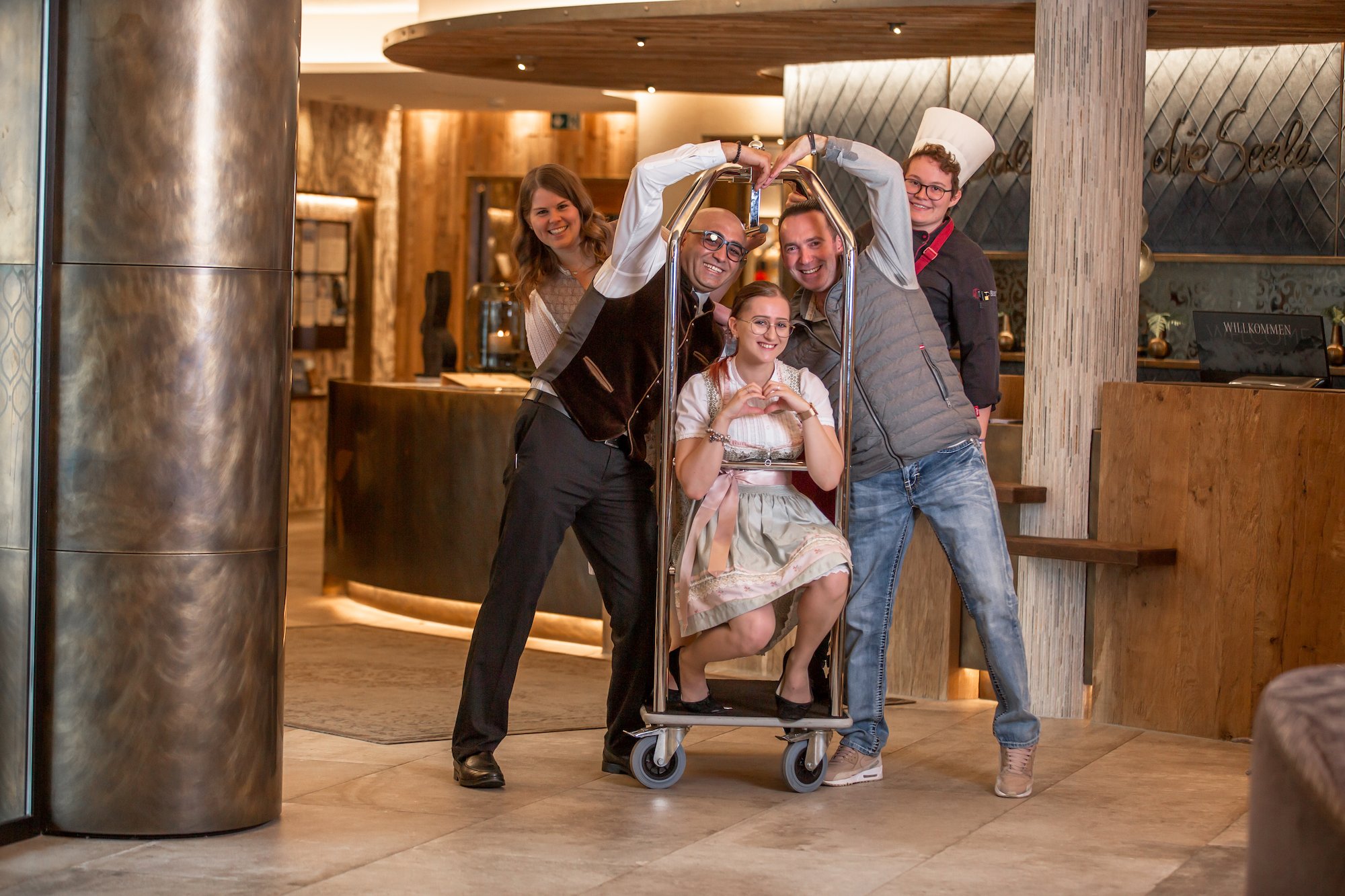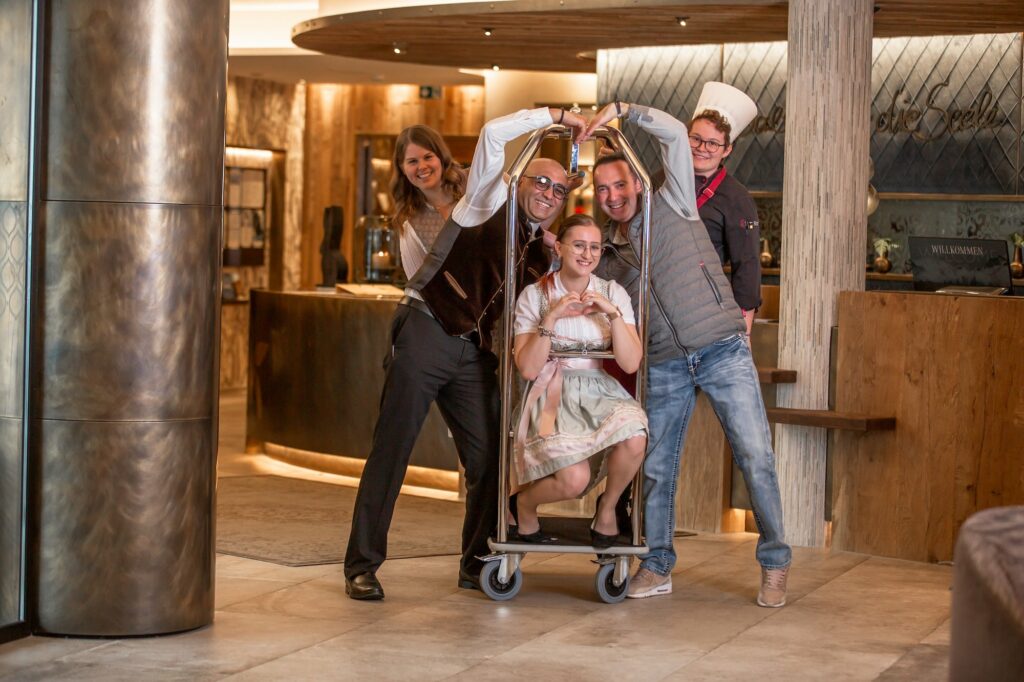 Sensitive. Charming. Genuine. Sensitive. Charming. Genuine. To feel well looked after is a great feeling. In a fast-paced world, time is our greatest luxury. Paying great attention to detail, friendliness and passion, we pamper our guests with the beautiful things in life. Already in the 4th generation of family management, we understand what it takes for a perfect holiday in Tyrol.
People, that think like us!
Our success is based on a strong family with strong values. They are our drive, the reason for friendly togetherness, happy souls and the breath of life at the Tuxerhof.
For us, constant attention and a deep-rooted awareness of quality are promised to our guests.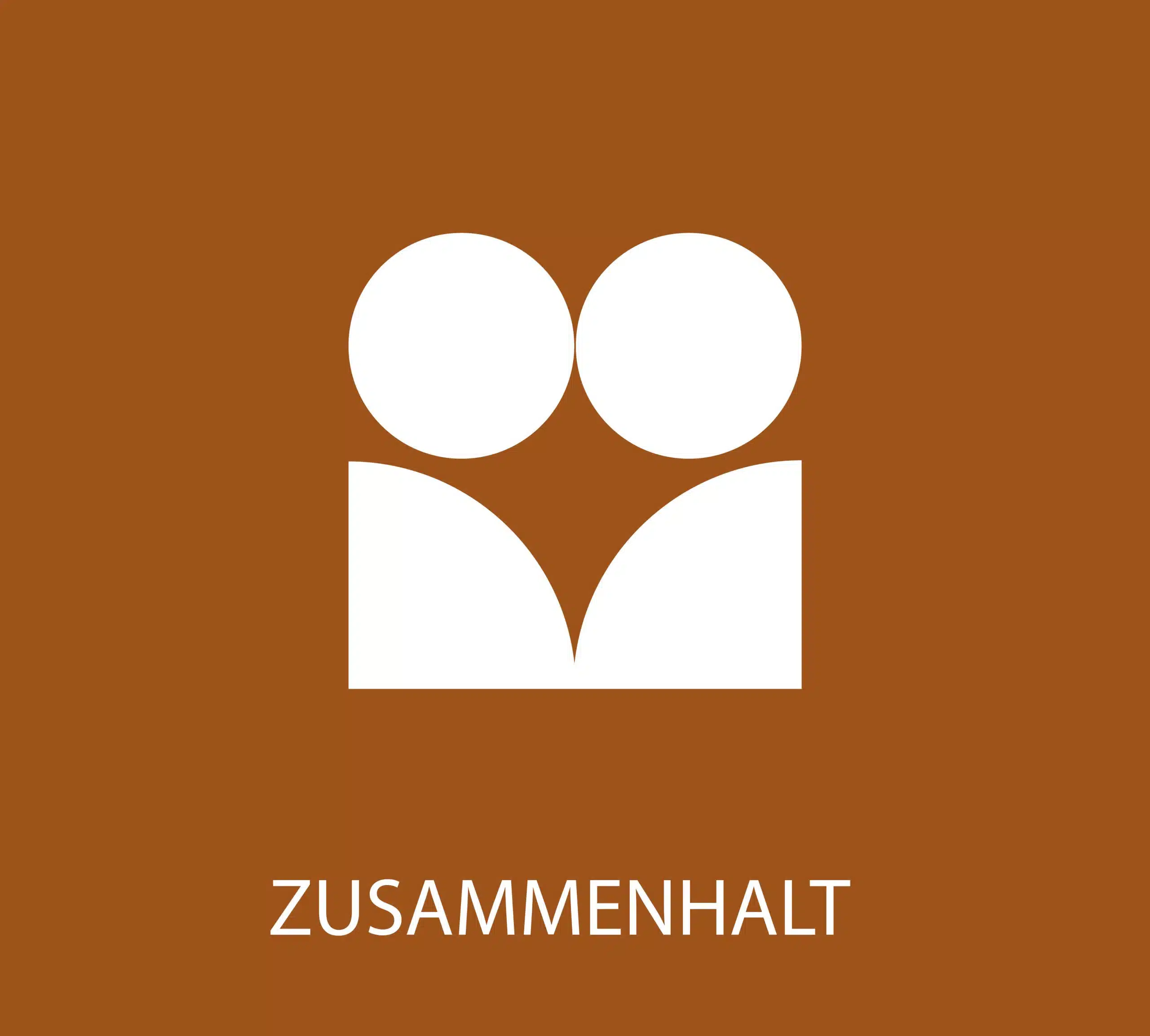 We stick together, can rely on each other, learn from each other and are honest.
In a safe working environment, our lives can unfold in such a way that it sparks and transfers to the guest.
We treat each other with respect and honest appreciation.
We work in a solution-oriented and committed manner for the benefit of the business.
We are unique, incomparable and inspire others as a result.
Our guest enthusiasts are at the forefront on a daily basis, aiming to provide our guests with the best holiday experience possible! They are supported by the Schneeberger family – the family that has made the Tuxerhof what it is today.
Our philosophy: service with heart. At the Tuxerhof, guests can expect a particularly hospitable and familiar atmosphere. With our friendliness, courtesy and personality, we inspire our guests with many small details.
Dedicated guest enthusiasts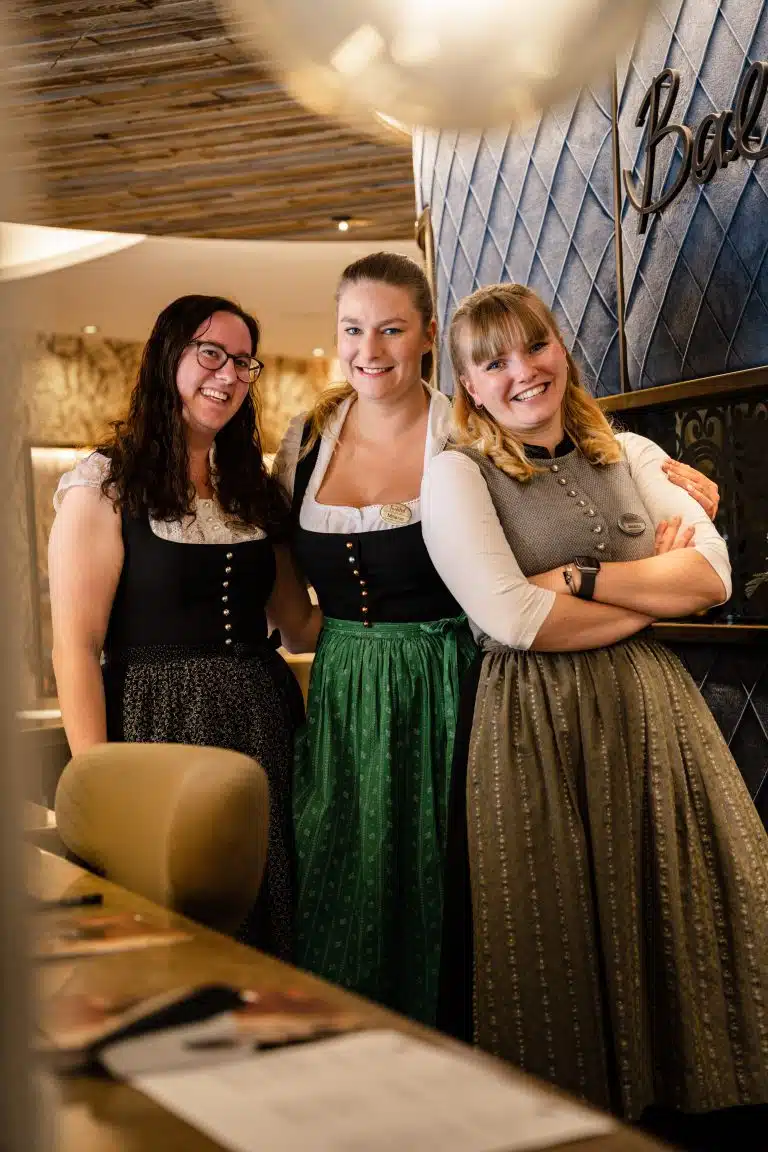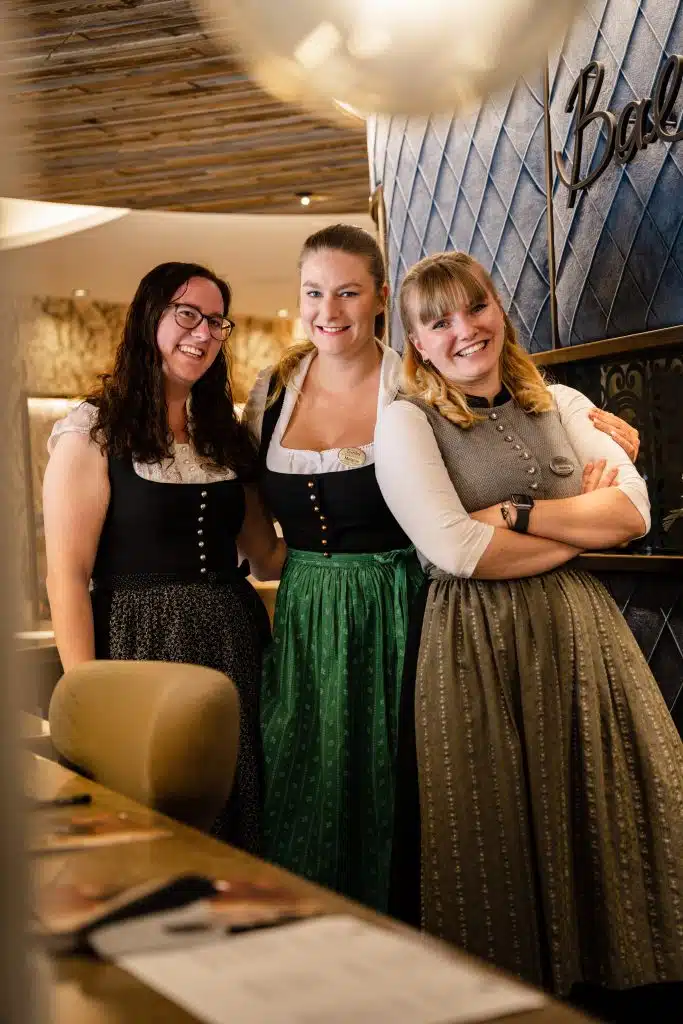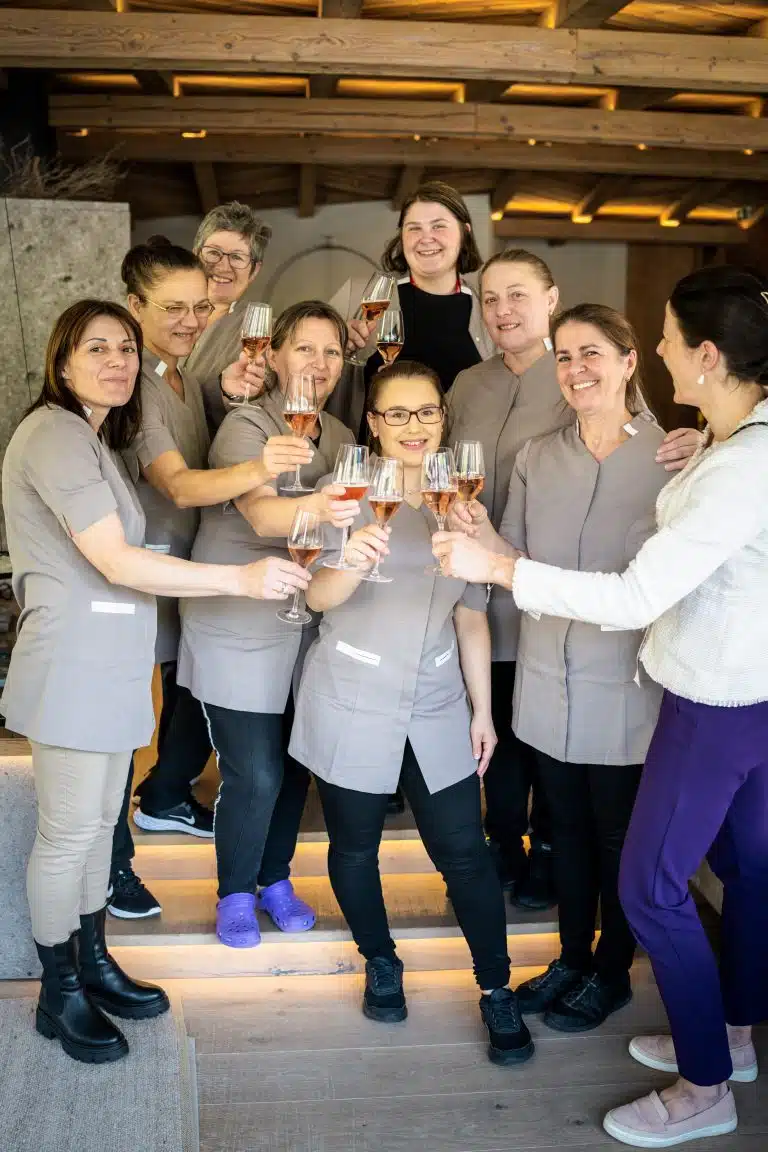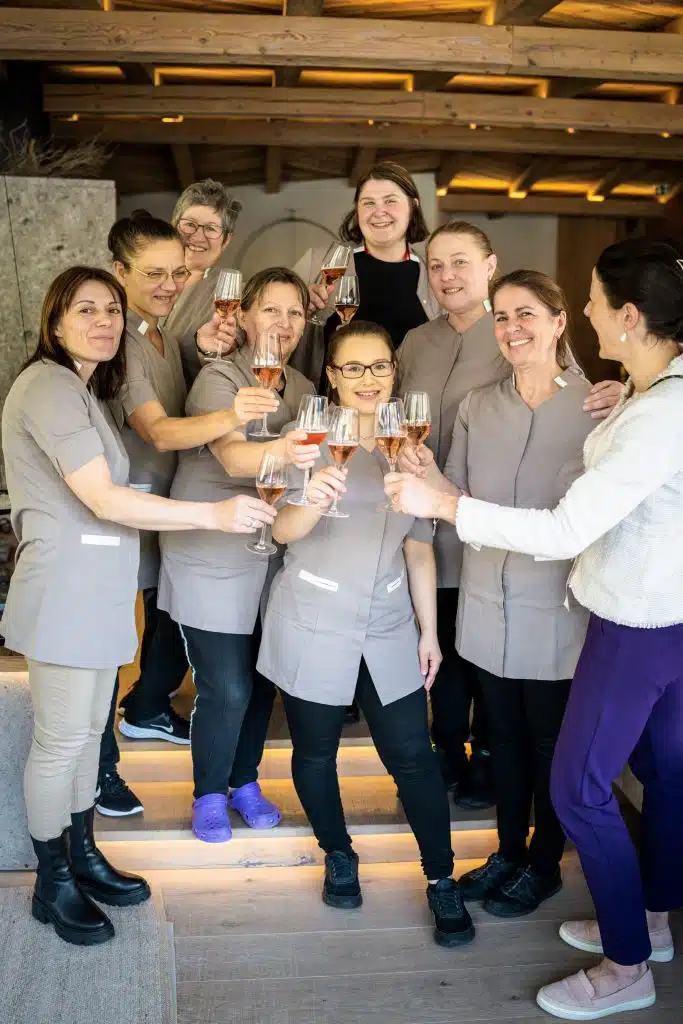 Together we push the boundaries
Thanks to our solidarity and our great team, we are always able to go beyond the limits and push the boundaries of what is possible. Our guests are not the only ones who thank us for this, it is also reflected in the awards we have won, which we owe to our team.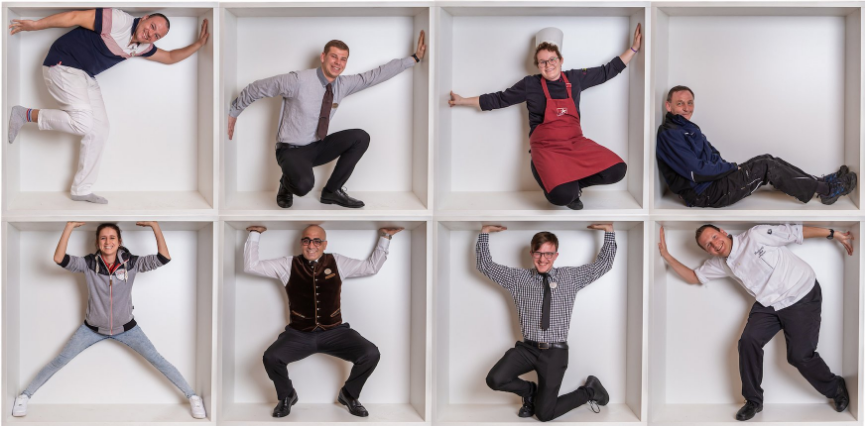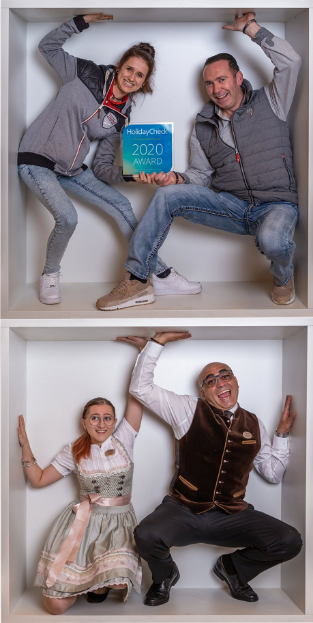 The family atmosphere is an important part of our house. Andrea Schneeberger, the head of the house, is in charge of the operational management. But not only that: as a trained sommelier, Andrea also knows all about the fine wines in our wine cellar.
Who else can be found in the Tuxerhof?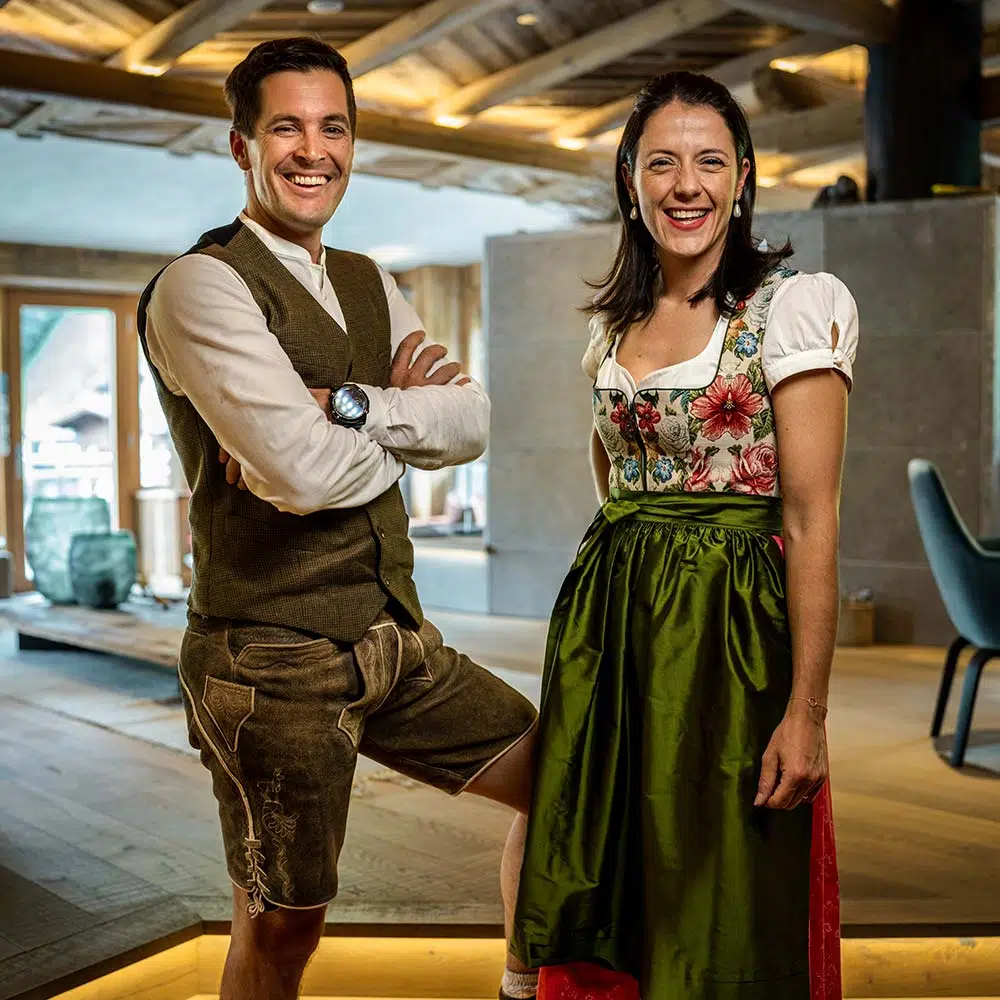 Entering the industry after a career change, he is the practical one. His passion for the mountains and sports is reflected in the varied and diverse weekly activity programme for our guests. He takes time to share his knowledge and enthusiasm with everyone – he opens your eyes to the power of nature in all its beauty.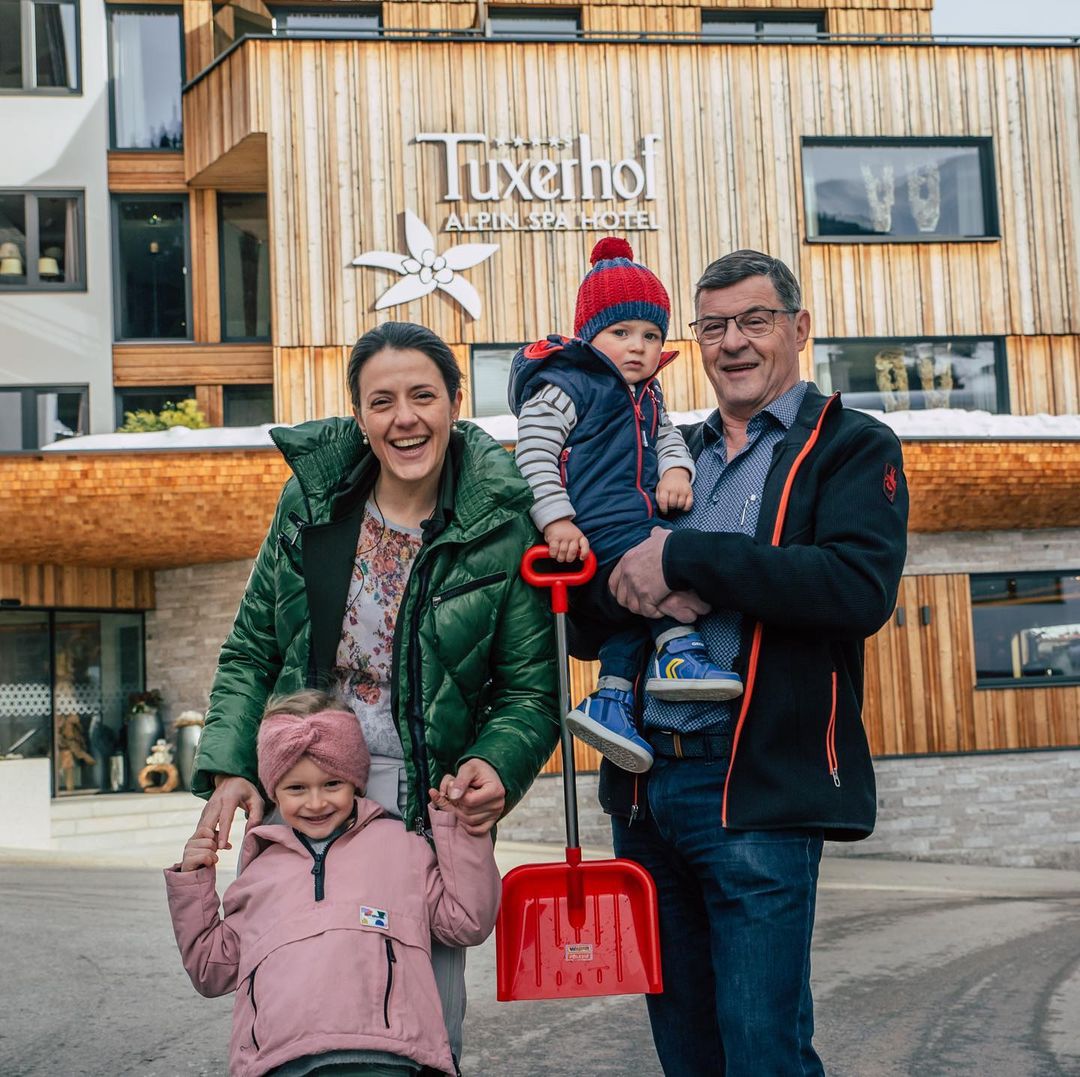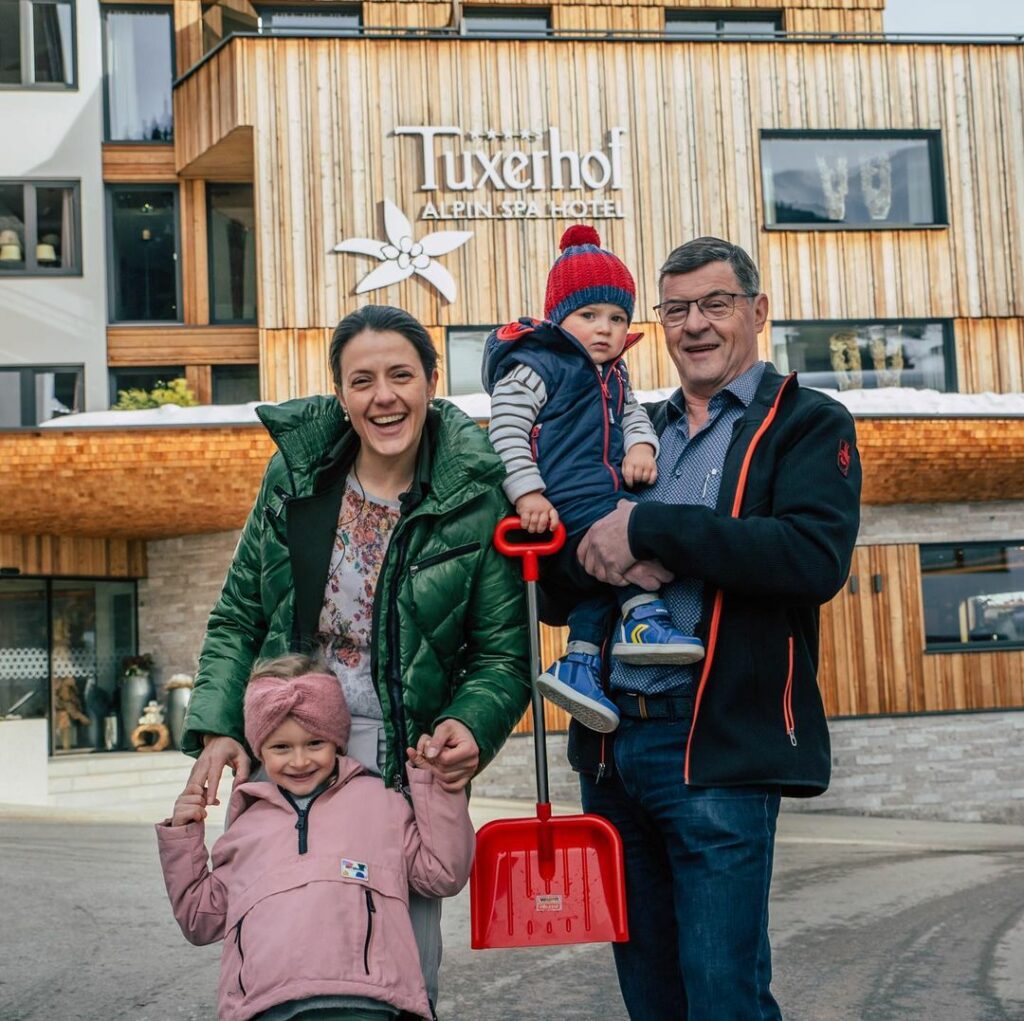 As finance and project-manager, Willi has in the last decade made the Tuxerhof what it is today. He never tires of planning, renovating and building – stagnation doesn't exist for him. In doing so, he continues to set new standards in hotel operations as well as tourism.
The Tuxerhof is one large family. And in a large family one hand helps the other – including the sisters Elisabeth, Theresa and Maria. Valuing togetherness, spinning ideas together, planning, building, and engaging. Everyone plays their part in the TuxerhofFAMILY.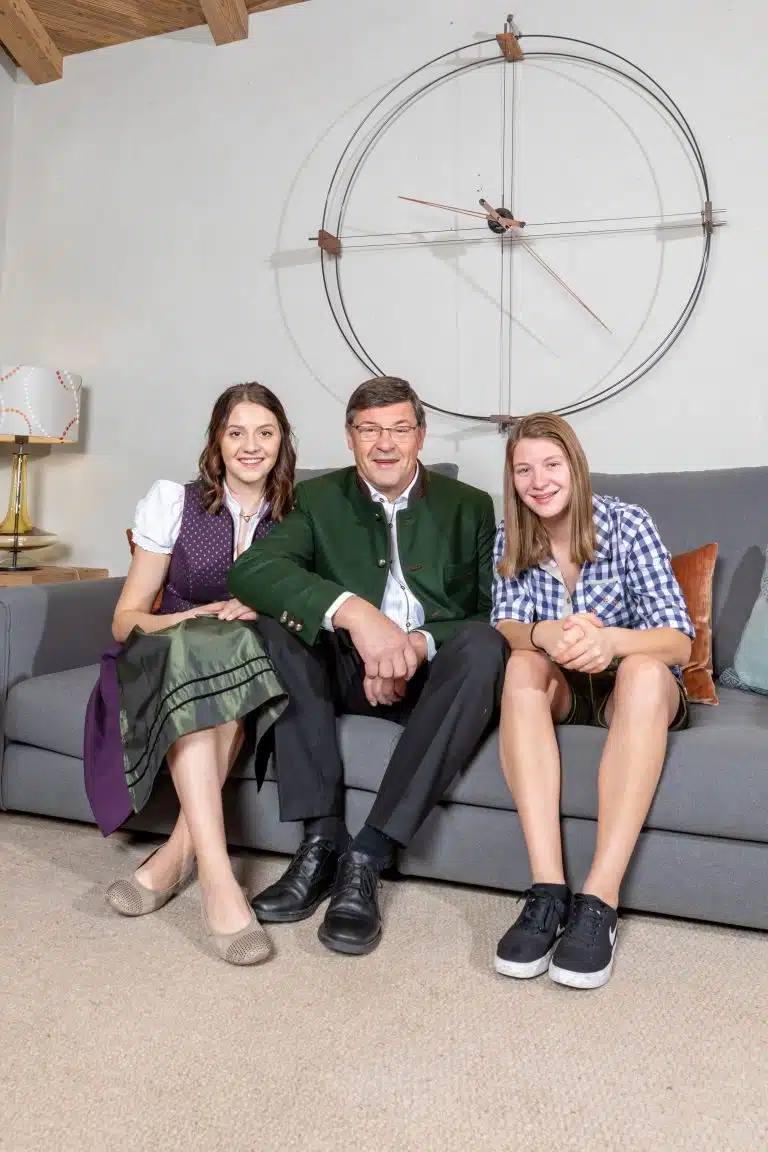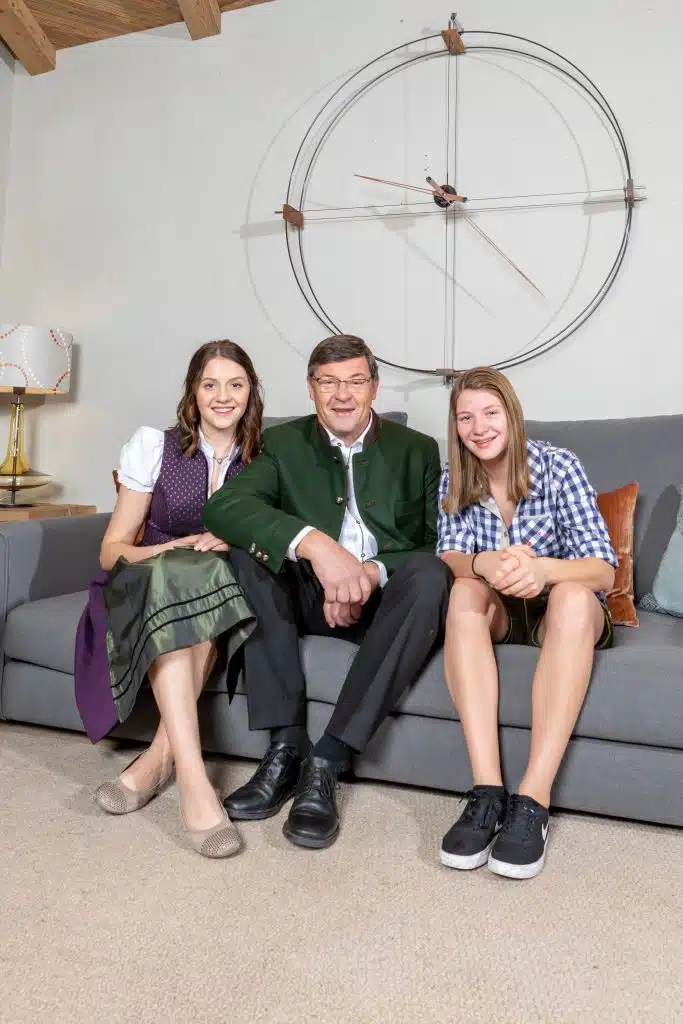 The love of nature & the togetherness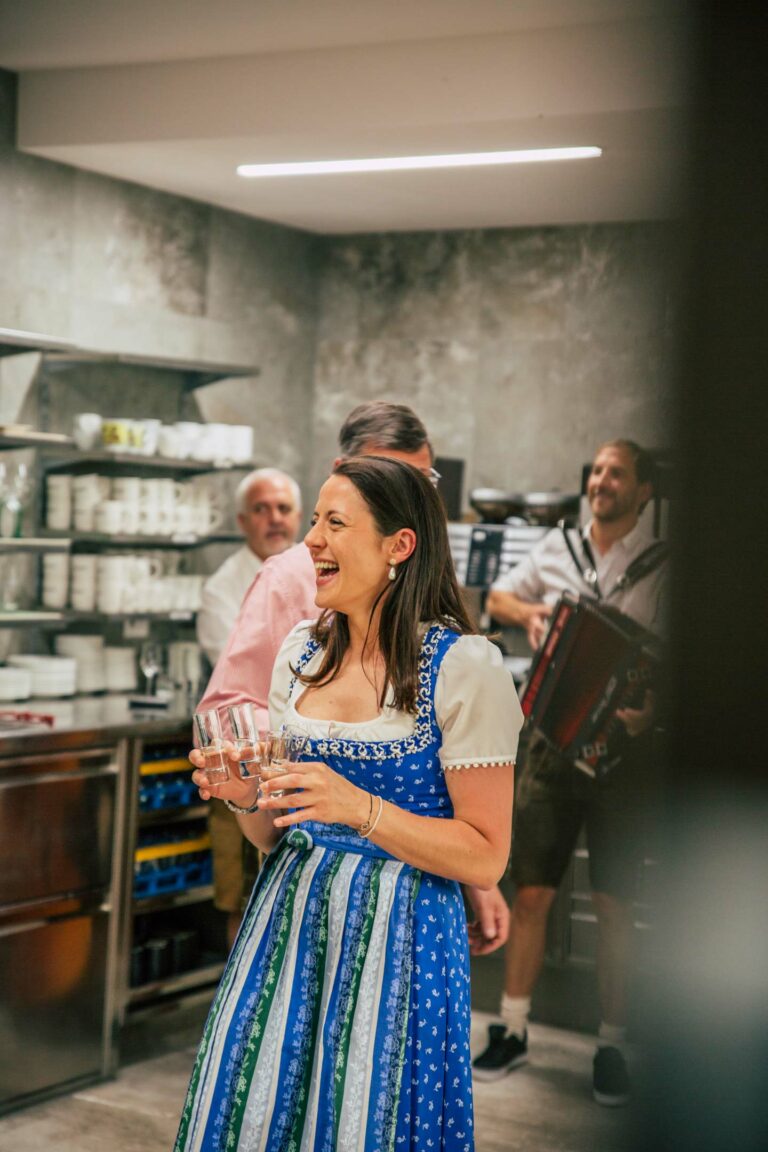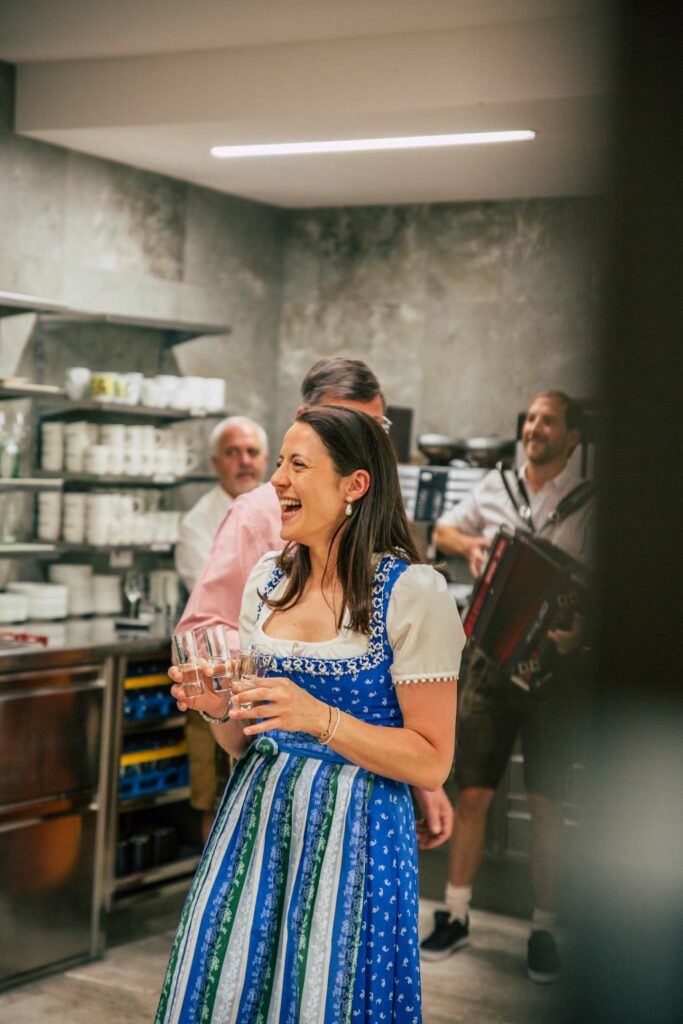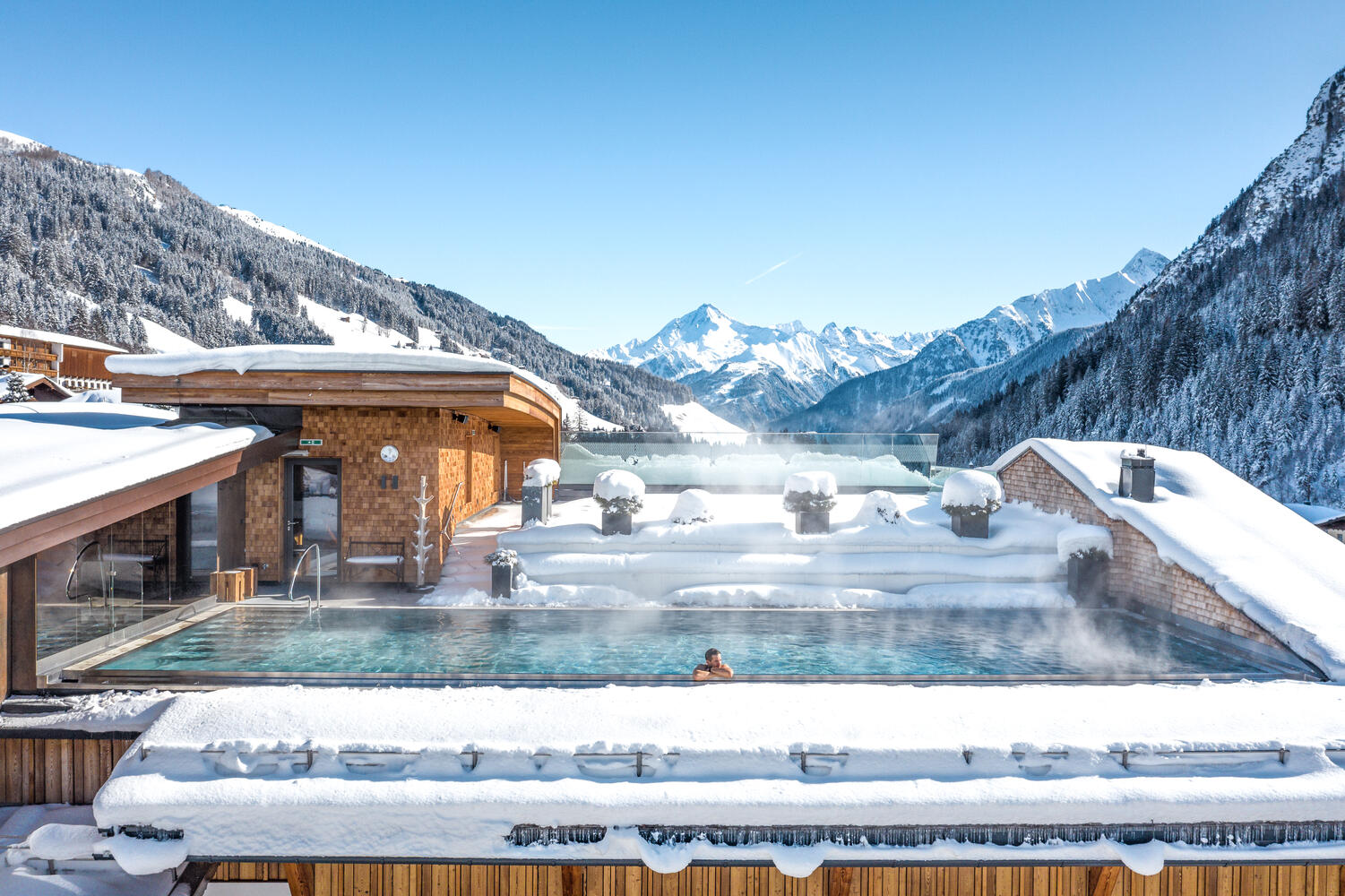 In the Tuxerhof we are convinced that our staff should feel as comfortable as our guests.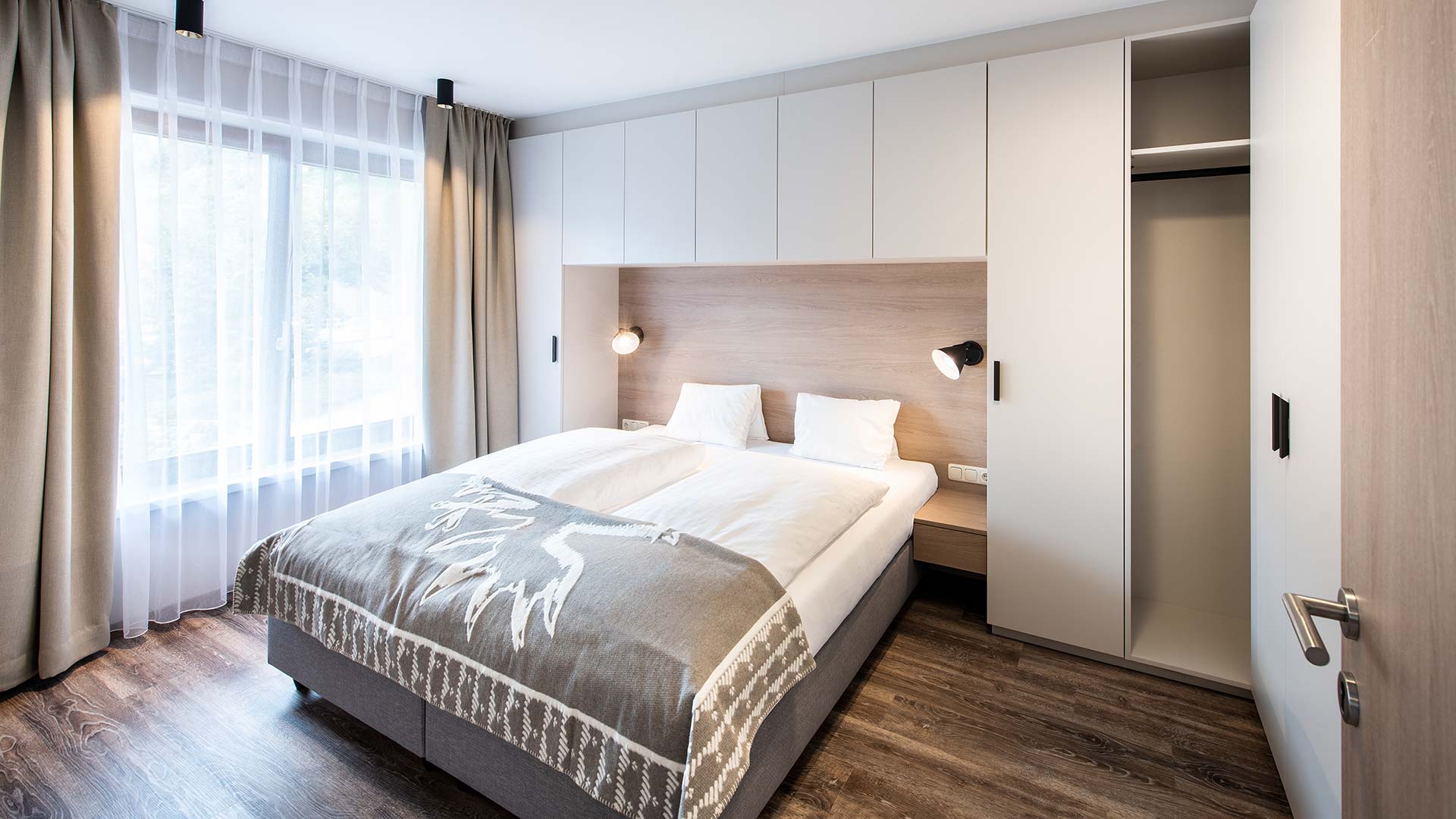 Our staff accommodation "Landhaus" and "Wohnpark" are located directly adjacent to and, only 150 metres away from the hotel.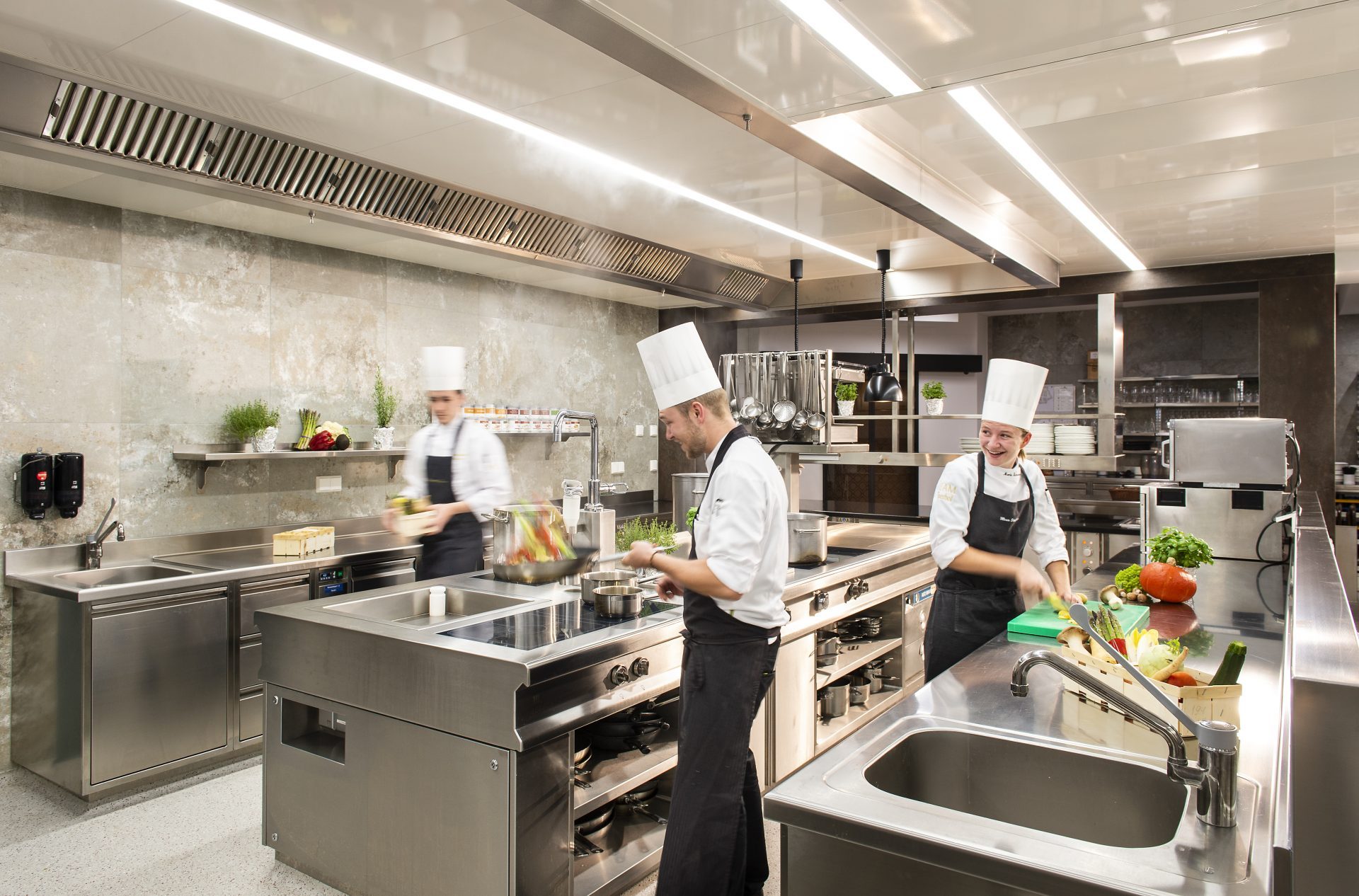 This is where our guest enthusiasts have an impact: The Tuxerhof is constantly developing and offers a modern working environment in all departments.
Further interesting thoughts
You don't search for a job...
One says hello the other hi.
The language we speak here
is enjoyment. Fluently.